Regardless of the extent of your damages, our Gino's Collision repair team can help bring your vehicle back to pre-accident condition. Whether you've had a collision with another vehicle, a stationary object such as your garage door, or you have a run in with a deer – we are here to help make the repair process as stress-free as possible.
Determine if you will go through your insurance or self pay for the repair. Our team is here to answer any questions that would help in your decision.
We or your insurance appraiser will take a closer look at the damage to your vehicle and write up the initial estimate.
Before any work can be done, we will obtain your contact information and request your signature for authorization.
Schedule your vehicle for drop off. If you are not comfortable driving the car after your accident, our fleet of tow trucks is available to pick it up and bring it to the shop.
Any approved parts needed to make the repair will be ordered. If you are self-paying and would like to order the parts before your repair begins, please let us know and we will walk you through how that process works.
The damaged parts of your vehicle will be removed by the technician assigned and any additional damages that were not initially visible will be identified. If you went through insurance, the additional repairs will be presented to your insurance company for approval.
Once we obtain approval, we will order the additional parts and continue with the repair.
Body repairs are completed.
The repaired area will be cleaned, sanded and prepped for paint.
Your vehicle will be painted, both color & clear coats.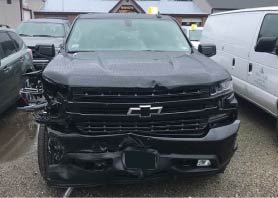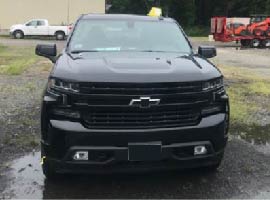 Assembly & Delivery Phase
After it has been painted, your vehicle will go back to the assigned technician for final assembly.
We will take it for a road test.
Your vehicle will be cleaned and prepared for delivery.
If you went through insurance, your appraiser may need to take a look at the final and completed repair.
Once your car is reviewed by our team to ensure everything functions properly, we will call you to let you know it's ready, and if you went through insurance whether or not a deductible will be due at pickup. We collect the deductible on behalf of your insurance company.
When you get here, we will walk through the repair with you.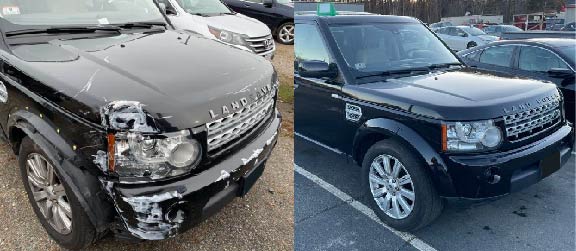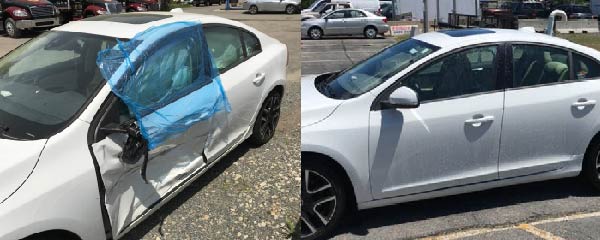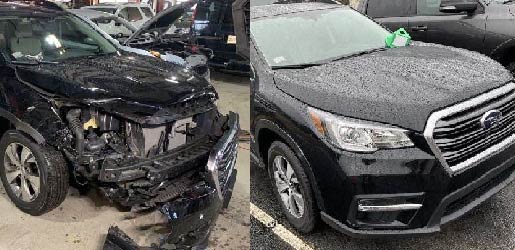 Provided there are no material delays on any parts, typical collision repairs are estimated to take 7-10 business days.
More minor repairs 3-5 business days.

274 Newburyport Turnpike
Rowley, MA 01969